Despite the volatility of the stock market in recent years, real estate has remained a particularly strong investment. The housing market exploded after the start of the pandemic in 2020. Lower interest rates and the flight from urban areas drove prices up by 20% - 30% in some regions. The market may cool down a bit in 2022, making it the perfect time to add a property to your portfolio. Houses for sale in Camden, including townships like
Haddonfield
or
Cherry Hill
, are readily available to purchase at a competitive price with the potential for serious future gains.
Purchasing real estate allows investors to expand their portfolios with a comparably safe and lucrative option. If you are a new investor and are uncertain of participating in the precariousness of the stock market, real estate is a great way to grow your investment.


Investing in Camden County real estate gives you monthly cash flow for rental properties and equity growth from the appreciation value of your investment. This cash flow allows you to take advantage of the historic low interest rates to finance the property, and if you set it up to pay the monthly mortgage, you can have recurring monthly revenue as long as you own the property. When you decide to sell, you'll enjoy a sizable return from the appreciation value of the home.
What to know about buying a Camden County investment property
Prime location
What makes Camden the right place to invest? The Delaware River separates Camden from Philadelphia, making it a prime location for commuters to travel by train, bus, car, or ferry services between the cities. Philadelphia's
population
is currently over five million people and continues to grow, creating a rippling effect in nearby areas like Camden.
Philadelphia is not the only nearby major city, as New York City is approximately a ninety-minute drive away. Despite the long commute, the growth of hybrid or fully remote work makes it possible to work in New York City while living in Camden County.

Revitalization underway
Camden, New Jersey, is a waterfront city. Historically, such urban areas in the United States have been major industrial hubs with access to the city from both land and water. Currently, investors and officials are working to revitalize the waterfront of Camden.
Cramer Hill Waterfront Park
was opened late in 2021 and offers residents sixty-two acres to hike, bike, kayak, fish, and enjoy the benefits of a large green space in the city.
Luxury apartments, multiple office towers, hotels, and a waterfront park are all part of a large waterfront redevelopment plan for Camden. The goal of this
development
is to bring long-term residents to the city while infusing the city's economy with new jobs. The completion of this plan will provide residents with upgraded utilities, clean air and water, updated roadways, and sustainability. Camden County real estate will continue to benefit from the revitalization happening in the city.

Low-cost investments
With median home prices ranging between $85,000 and $90,000, there is plenty of opportunity to invest in houses for sale in Camden, NJ. Single-family home investments represent opportunities for rental income, flipping, or just buying and holding. Camden is a city of neighborhoods, and there are rewards distinct to each neighborhood. Investing closer to the education and medical facilities would be less risky, but the upfront sale prices will also be much higher.

Healthcare and education
Camden not only has access to great healthcare and education but these industries also create meaningful employment opportunities for its residents. Representing approximately forty-five percent of the workforce, these corporations play a significant role in the city's job market.


Rutgers University
– the State University of New Jersey – has a home in Camden. Offering over four hundred graduate and professional programs, the educational institution provides residents with nearly limitless opportunities. Rutgers is a large research facility, drawing in professionals to live near campus.
Cooper Medical School
provides not only world-class educational opportunities but also University level healthcare. The Cooper University Health Care and Cooper University Hospital are home to over seven hundred physicians, which represent over seventy-five specialties. They also operate a free clinic four days a week for residents of the area.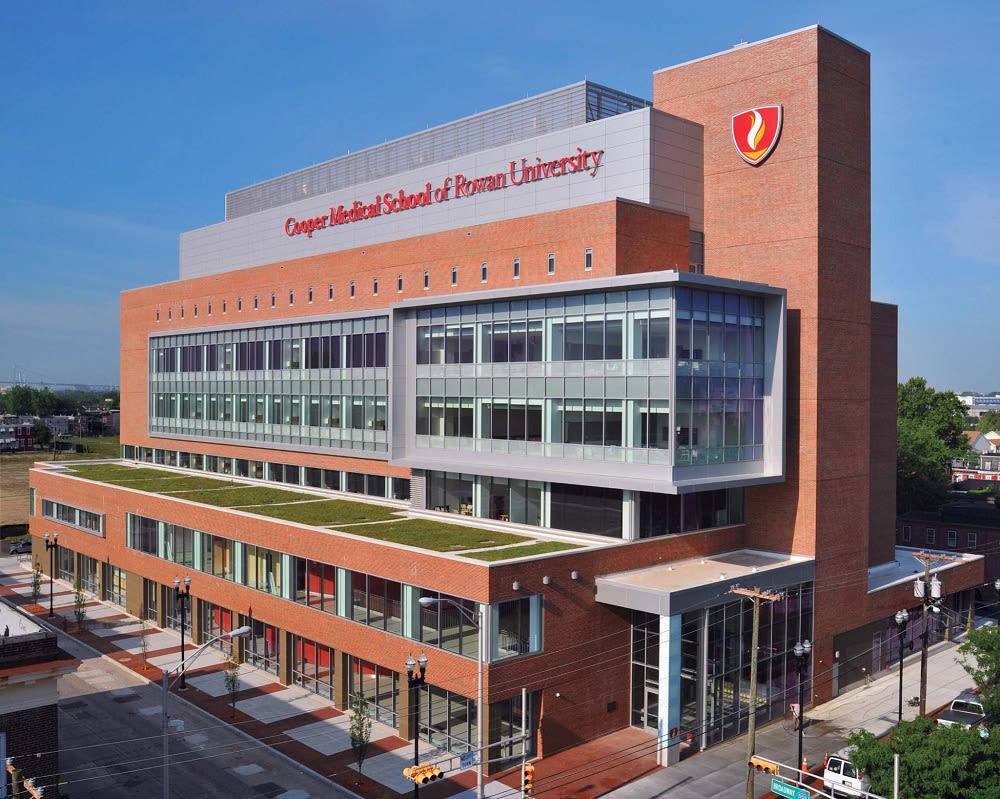 Virtua Our Lady of Lourdes Hospital
offers residents a destination for nationally recognized cardiac care, transplants, and rehabilitation facilities. The hospital provides not only amazing healthcare but also many employment opportunities for local residents.

Young and diverse population
The median age of Camden residents in 2019 was 30.8, and having a younger population could lead to more economic growth in the city. As the younger population enters the workforce and obtains meaningful employment, there will be more money pushing into the local economy through housing, local shopping, eateries, and entertainment. Growing families will also drive the need for additional services and Camden County real estate options.


Camden has an ethically and culturally diverse population, allowing the residents to be exposed to a melting pot of people, cultures, customs, and religions. A diverse community allows for the city to thrive from both a productive and cultural perspective and is often a very attractive feature for those considering relocating to the area.

Tourism
You may not think of Camden as a vacation destination, but there are exciting sights in the city which draw in visitors. While these may not represent a huge tourism industry, they do give the city entertainment options for those visiting or living here.


The BB&T Pavilion
has both an outdoor amphitheater and an indoor theater. With a capacity for 25,000 to enjoy a wide range of entertainment, this is a hot spot for shows. Over on the waterfront, the
USS New Jersey
is a restored historic battleship offering tours, overnight stays, and a gift shop. Then there's the
Adventure Aquarium
which has the largest collection of sharks in the Northeast and is voted as a Top 10 aquarium in the country by USA Today. This center also provides employment opportunities and a destination spot for shark enthusiasts.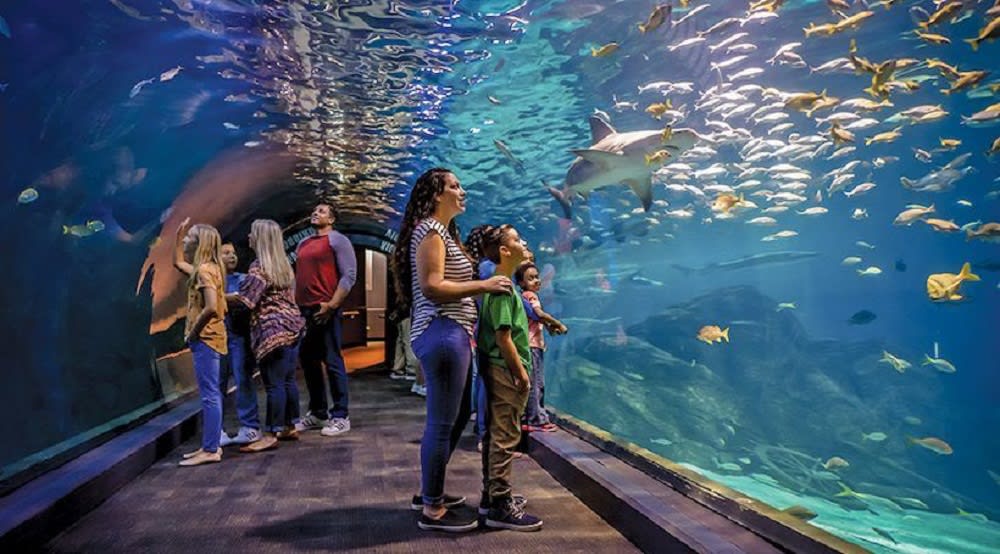 Looking for a Camden County investment property?
Lower interest rates and a hot housing market make it prime time to invest in real estate. Based on the redevelopment underway and the potential for growth, Camden may just be the next up-and-coming location. If you're ready to take the next step, reach out to
Grayson Group
for expert guidance.