If you're looking to list your Camden County home for sale—you're in luck. With low inventory spurring on high prices, the New Jersey real estate market remains in favor of the seller. Though this means you can expect to have plenty of interested buyers once you put your home on the market, it doesn't mean you should rush the process. The key to getting high offers and achieving your selling goals is to prepare your home as much as possible to appeal to your ideal buyers.

Below are some tips to guide the process.

Tip #1: Mentally prepare
Homeowners who have lived in their houses for many years can have an understandably difficult time listing their Camden County homes for sale, thanks to the emotions attached to their investment. This can hinder the selling process by causing homeowners to reject offers, refuse to remove cherished belongings or become overly emotional during showings or negotiations. Before you list your home, take some time to emotionally detach from the process, and to discuss the importance of objectivity with your realtor. Homeowners who rush this process find it hurts them in the long run, so make sure you take as much time as you need to say goodbye and prepare to fully commit yourself to the sales process.
Tip #2: Remove the clutter
Homes with excess furniture or general clutter appear cramped and small. Thus, decluttering is a crucial part of preparing Camden County homes for sale. Before you begin to declutter, consider renting a nearby storage unit to store your belongings in the interim. This way you don't end up stashing them in closets, basements, or other storage spaces that prospective buyers will want to tour.

Move through each room and pack away anything that is unnecessarily taking up space. Remove small appliances from kitchen countertops, clear off magnets and notes from the fridge, stow away toiletries in the bathrooms, and pack extra clothing, books, papers, and anything else that is creating visual clutter.

Another thing that could be unnecessarily cluttering up your home is large furniture. Go through the house and identify which pieces of furniture can be put in storage to free up floor space. Each room should include only the furniture needed to convey the designated purpose of the space. A bedroom, for example, needs only a bed, dresser, and side table while a den can be complete with just an armchair and lamp.
Tip #3: Neutralize and depersonalize
Prospective buyers of Camden County homes for sale want to visualize themselves living in your home, something that's difficult for them to do when it's decorated in your personal style. To achieve your selling goals, you need to take some time to depersonalize your home by removing family photos, religious or sports-related items, and hobby materials. You also need to neutralize walls that are painted in trendy colors, remove window coverings, and other pieces of bright or unique decor. When repainting interior walls, real estate experts suggest using neutral tones that complement flooring and furniture and staying consistent with a color palette throughout the home.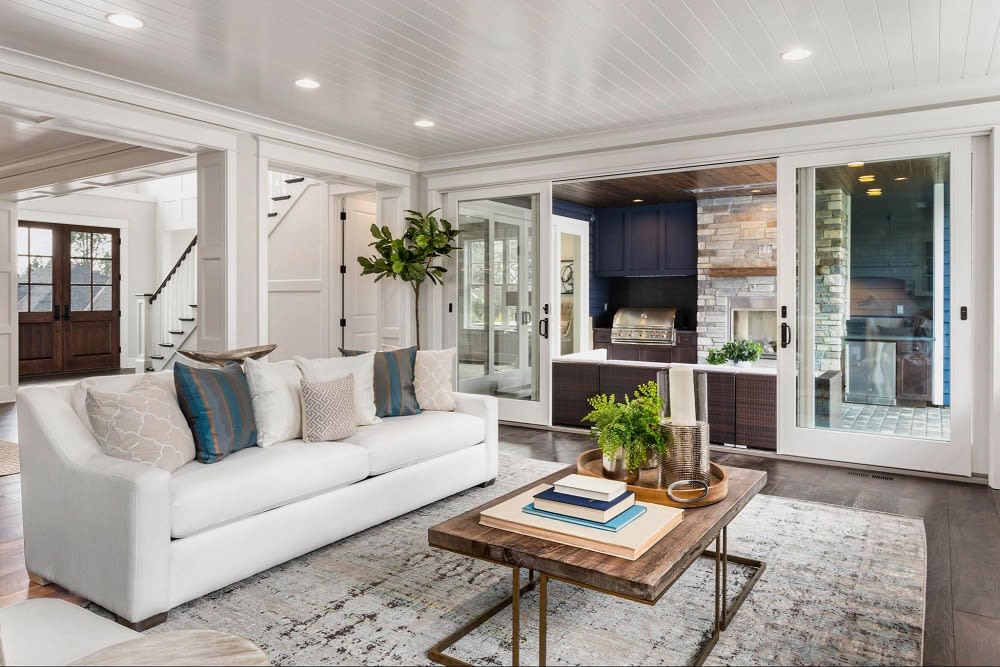 Tip #4: Make small repairs
Assuming you've already made any large repairs that would become an issue during the home inspection, such as a leaking roof or clogged pipes, the next item on your home prep agenda is to make smaller repairs. Little issues like holes in the wall or cracked counter tiles can turn off prospective buyers, so walk through your house with your agent (as well as a contractor or handyman) and identify any areas in need of repair. Make sure to address these repairs before you list your Camden County home for sale.
Tip #5: Have it deep cleaned
Camden County homes for sale need a thorough cleaning before they are shown to prospective buyers, and this is a job best left to professionals. A professional cleaning crew that specializes in prepping homes for the market will have the supplies and tools necessary to address areas like windows, polishing chrome faucets, and cleaning out-of-the-way areas like the tops of ceiling fans, baseboards, and behind appliances.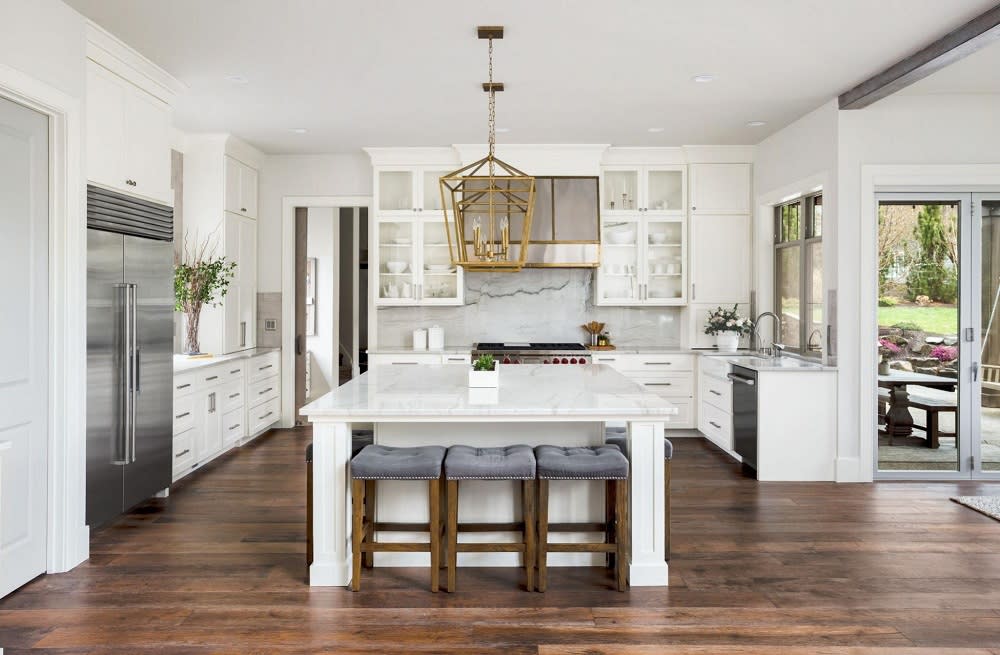 Tip #6: Pay attention to curb appeal
Your Camden County real estate agent will be the first to tell you that buyers' first impressions will be formed before they even walk through the front door. To make sure they're impressed with your home from the moment they see it, take a look at the exterior of your property and identify where you can make improvements. Make sure the lawn, shrubs, and trees are trimmed and tidy and that there is no outdoor clutter like kids' toys, bikes, or yard tools. Take the time to power wash the driveway, walkway, and exterior of your home. If you want to up your curb appeal even more, you can replace or repaint the front door or garage door to make a colorful impression. Finally, add some small touches like a seasonal wreath or doormat to make your front area as welcoming as possible.
Listing a home for sale in Camden County?
To make sure you make the most of New Jersey's favorable seller's market, use the above tips and work with an experienced local real estate agent to stage, list, and show your Camden County home for sale. Your realtor can help connect you with professionals, price your home competitively, and work with you during each step of the selling process. Reach out to the real estate experts at The Grayson Group today.