The current Camden County real estate market is trending upward for sellers right now thanks to low inventory, which has led to high prices. Now that the final quarter of 2021 has wrapped up, it's time to look ahead to 2022 and get an idea of market expectations in this New Jersey real estate market.
As pandemic stressors ease, expect the current housing boom to continue into 2022. Even though Camden County saw closed sales dip slightly earlier this year, overall sales are still up since the beginning of 2020 — and some homes are even selling
more than 103%
over the original list price.
Now that people are beginning to go back to work, construction projects have resumed. More buildings and residential developments in the works will bolster the market and raise inventory stock coming into 2022.
Camden County will likely start to level out in the new year
Don't expect significant changes immediately, but it does appear likely that inventory will increase in 2022, relaxing competition between buyers and making the market more of an even playing field for buyers and sellers.
New Jersey Realtors president-elect Robert White
has said
condominiums and townhomes became lucrative in 2021 because families were unable to find single-family homes in the market, which led to a 6% increase in condo listings and a 12% rise in median price.
But overall, the fall 2021 housing market was strong, and that impetus should push the market upwards into 2022 with additional inventory from new construction and people trying to sell and relocate.

White added that New Jersey realtors anticipate "a very strong 2022 into 2023." He also stated that he does not believe interest rates will rise above 3.25% in 2022, so it will be a strong market for sellers, though increased inventory later in the year might sway the market in favor of buyers.
Best places to live in Camden County
According to
Niche
, the top-ranked places to live in Camden County include Cherry Hill Township (specifically Springdale, Greentree, Ashland, Ellisburg, and Kingston Estates), Haddonfield, Echelon, Haddon Heights, Haddon Township, and Collingswood.
Cherry Hill
is a beautiful township named for the impressive rows of cherry blossom trees lining Chapel Avenue like a scene from a storybook brought to life in vibrant color. Considered one of New Jersey's most desirable communities, Cherry Hill is Camden County's crowning jewel.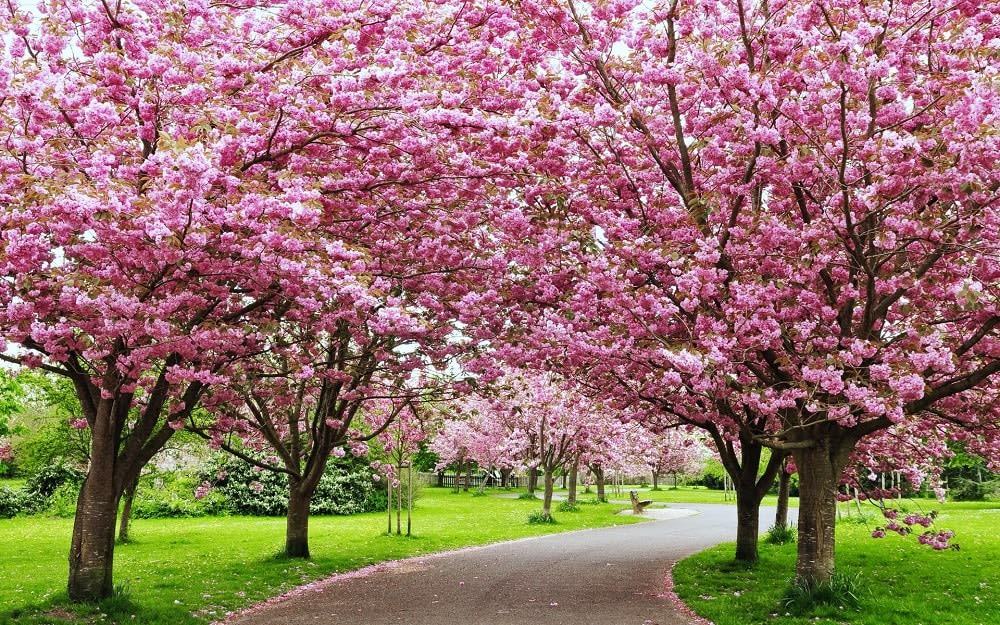 With excellent schools, a convenient location just 15 minutes from Philadelphia, and great shopping, it's easy to see why residents are consistently enamored with Cherry Hill. Cherry Hill is also home to the suburbs of Springdale, Greentree, Ashland, Kingston Estates, and Ellisburg, all of which are highly rated.

Situated in the Delaware Valley, Haddonfield is a trendy neighborhood just 10 minutes from Philadelphia with a mixture of elegant historic homes and multimillion-dollar contemporary estates. Haddon Heights is ideal for those who want to live near a big city while simultaneously maintaining a small-town lifestyle. It is a desirable, walkable, and family-friendly suburb with excellent schools and an active, welcoming community.
What buyers need to know
The past two years have seen a dramatic shift in the housing market on a national level. Job habits are changing dramatically, and more people than ever before can work from home. Because of this, an increasing number of people are moving where they want to rather than where they have to for their careers.
Last year also saw a mass exodus from expensive cities to the idyllic suburbs, particularly for first-time homebuyers interested in settling down and starting a family. Mortgage rates are at an all-time low, and the convergence of those rates with a fluctuating inventory created excellent opportunities for young home buyers. This trend is expected to continue into 2022.
Now that builders are gradually increasing production and creating contracts, expect housing inventory to rise along with home sales and housing prices into the new year. Demand from young buyers is higher than ever, which will keep the market fast-paced and competitive. It will be essential to hire a real estate professional who can provide expert insight into the marketplace to ensure you are getting the best deal in the right location.
More good news is that workplace flexibility is
expected to continue
, and more employers are willing to raise income rates. As mortgage rates, rent prices, and housing costs slowly rise, so will incomes, allowing for prospective buyers to widen their search.
Experts forecast that suburbs will remain coveted places for home buyers. Camden County touted a fairly balanced market between buyers and sellers at the tail end of 2021, and it appears likely that the area will continue being a hot commodity into the new year, particularly within the desirable Cherry Hills Township.
Realtor.com
reports that Camden County properties are being purchased for approximately the asking price, with a 100.3 sale-to-list price ratio and median time frame of 60 days on the market. That likely won't change too much into 2022, although an increased inventory might skew the market toward buyers. Of the 54 cities in Camden County, Camden is currently the most affordable, while Haddonfield is the most expensive and ideal for luxury buyers.
What sellers need to know
In late 2021, the New Jersey Association of Realtors
report
indicated that the residential real estate market was active and robust, with strong activity reported across rental and residential housing fronts. As single-family housing prices increase, competition has caused some buyers to settle for renting.
Experts predict that the inventory will start rising again in 2022, which might lead to lower housing prices. But with demand still sky high and only increasing, the market landscape should balance itself out.
Early 2022 will be an optimal time for sellers, as buyers try to act quickly to lock in their home purchases for what are currently historically low interest rates. Rates are slowly starting to creep upward, so now is a great time for buyers to purchase homes. Overall, home sales continue to be plentiful thanks to strong demand, low interest rates, and a slight uptick in new listings.
Housing market experts are
forecasting
that, in short, 2022 won't be much different for sellers. Next year will continue to see rising demand and home prices, which are ideal circumstances for those looking to sell their Camden County homes. The housing shortage will continue but then ease as builders return to work and pandemic-related challenges abate. Buyers will remain eager to move, so the inventory is likely to take several months before it can climb back up to a normal level.
Across the country, we're seeing the market skew heavily toward sellers. If you are considering selling, now is a good time to take advantage of the high demand. Other good reasons to sell in 2022 include low interest rates (though these are expected to rise soon) and a desire to move somewhere else. Low interest rates might seem like a negative factor to the seller, but it's actually advantageous because buyers are hoping to act now and lock in lower rates before they start climbing again.
An anticipated interest rate hike is likely in 2022 to combat inflation, so waiting too long could result in losing that benefit. But even with an increase, rates will probably remain historically low. Rising home prices should balance out low rates, at least partially. You're likely to see a lot of activity on your home into 2022 in the current active market. Prices aren't expected to rise as high or fast next year, but the buyer demand is not going away anytime soon.
However, if you are concerned with buying your next home, that might be a good reason to wait before selling or consult with an experienced realtor who can help you navigate the marketplace from a buyer's perspective.
Listing a home for sale in Camden County?
Make the most of New Jersey's favorable seller's market by looking ahead to 2022 and beyond and working with an experienced local real estate professional to prepare your Camden County home for sale. Your realtor can connect you to the best area experts, price your home competitively and keep you up to date on the latest marketplace trends and data.
Reach out to the real estate experts at
The Grayson Group
today.

*Header Credit: Camden County